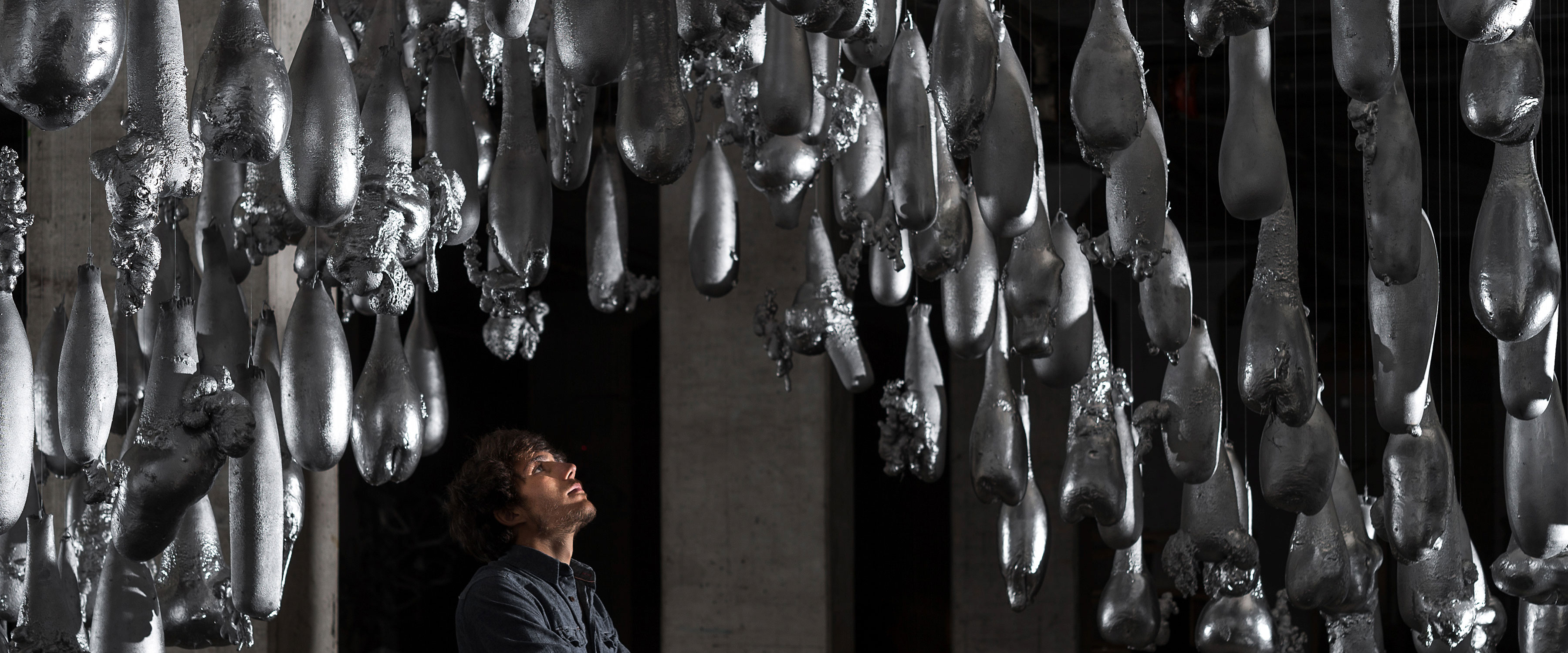 Fabricating Play 2015
University of Kentucky
College of Design
School of Architecture
Course Description
The graduate design elective, Fabricating Play, explores issues of iterative modes of construction and user interaction through research, discussion, and fabrication over the course of 14 weeks. The class was charged with developing full-scale interactive objects to be deployed in the 2015 Beaux Arts Ball. Specific to the theme of the course is to consider the potential of a series of related objects that develop a unified spatial character to be deployed in variety of contexts.
This year's resulting installation, Pressure Drop, presents an enclosure generated by a hanging field of 268 unique elements hovering over a textured ground condition.  Underneath the silver "drops" sit two large soft seating elements in which visitors can relax or engage in various forms of play.
This project is made possible by the Beaux Arts Ball Foundation and the University of Kentucky Student Sustainability Council.
Participants
Tyler Abell
Madeline Cunningham
Shelby Ewing
Paul Morini
Randi Riggs
Jacqueline Sanchez
Ben Ward
Photography
GLINTstudios
Image Gallery
(click thumbnails and swipe <>)
Video
Other Media